At the weekend visited the Meccano Club's annual bunfest, hoping to find their model of Babbage's difference engine,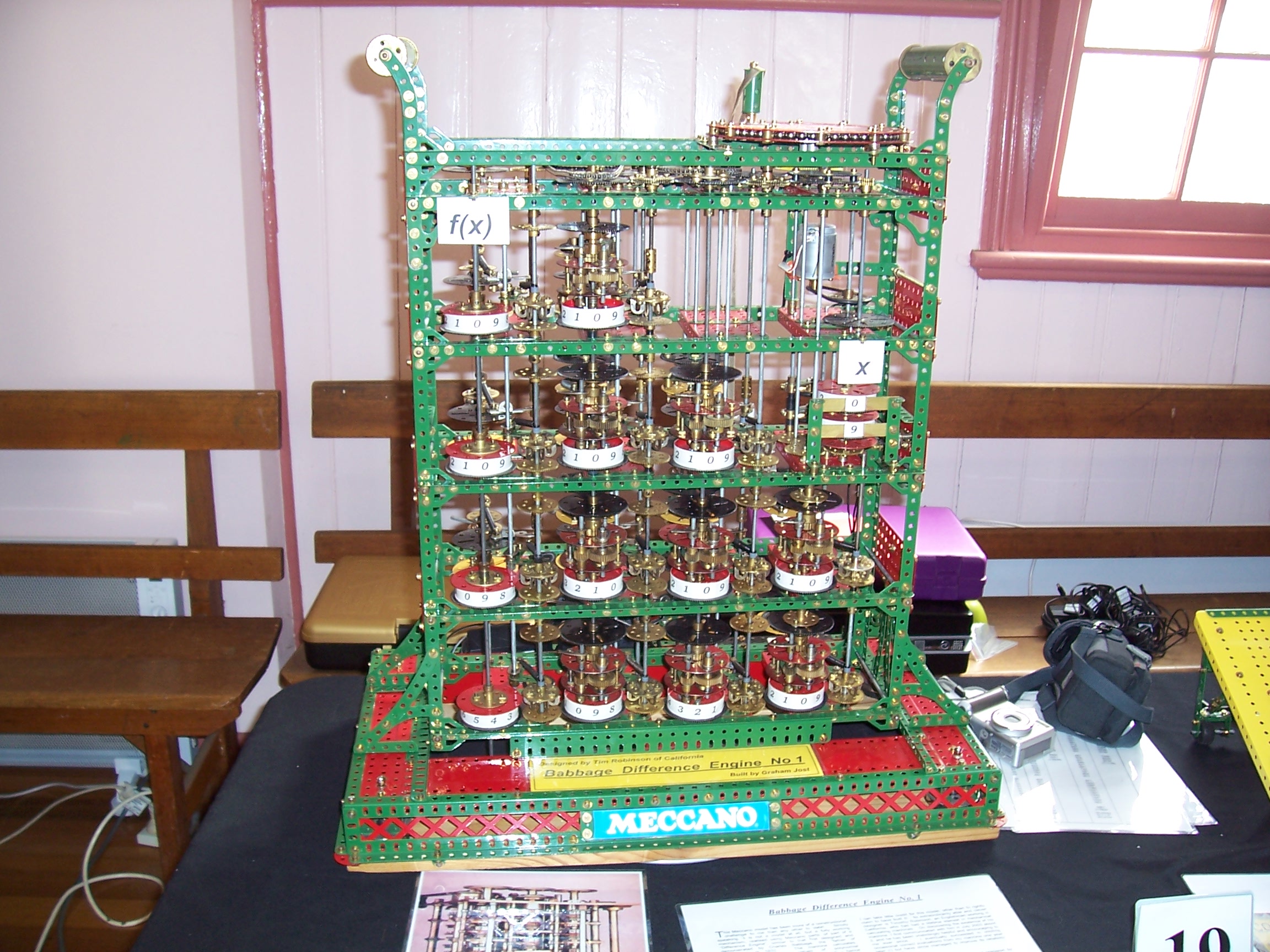 but this was regrettably the first year it was absent, so we know it only by this picture. Still, Rose ran into a long-lost relative, and afterwards we walked over to the Brighton cemetery.
Had a rest at the Public Babies Lawn, covered in little plaques each commemorating from five to ten babies with no first names who died in local hospitals in a given month. With a grave in the centre covered with toys. Briefly contemplated what curse would follow the person who nicked a Matchbox Speed Racer.
Also the grave of Dear Friend of Poet Gordon, next to Poet Gordon (just a pillar, no statue) and the legend "Life is mainly froth and bubble/Two things stand like stone/Kindness in another's trouble/Courage in your own", which could be more widely used.
Also an odd full-size bronze statue, only one in the cemetery, of an eighteen-year-old-boy. Why him, of all the worthies buried there?
The grave of Colonel White, who sent Grandfather over the top at the Nek in 1915;
Charles Bean criticized White for leading the charge instead of remaining to supervise the operation; had he stayed behind he might have lent support to Lieutenant-Colonel N. M. Brazier, the commanding officer of the accompanying 10th Light Horse Regiment, in his appeals to Lieutenant-Colonel John Antill, brigade major of the 3rd Light Horse Brigade, to halt the third and fourth waves of the assault.
Quite a nice Egyptian tomb, forgotten the name. Also a snappy black model that I now see is by Burley Griffin.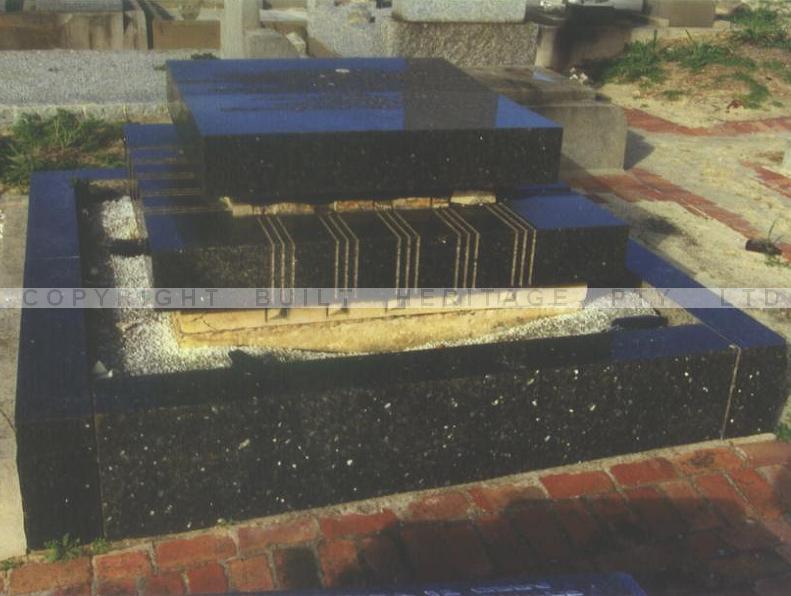 And lovely couchgrass throughout, in the tiny areas that hadn't been graved out.